As a sex coach and relationship consultant I firmly believe that everyone (singles, couples, women, men and everyone else on the gender binary spectrum), should consider doing a boudoir photo shoot.
I understand that for many people the idea of getting into lingerie, or sexy clothing, or not much clothing at all can feel incredibly scary — especially as we age and our bodies change. No, you can't hold in your neck (I have tried). Most of us get undressed privately; not in a studio with people we may never have met before. It's not comfortable; at least not the idea of it; or perhaps even for the first few moments of it. But I have seen the healing and transformative effects of boudoir photography first hand at my retreats for women — and in myself. I think that seeing yourself and being in front of a camera can completely change your perspective and your relationship with your body and your sexuality. It will free you from the stories you have about your body.
Ten Reasons Why You Should Get A Boudoir Photo Shoot
1. It Will Change How Your Feel About Yourself
Boudoir photography is like getting a self-esteem booster shot. First of all, this is all about you — and you will be showered with loving attention and presence. That alone can make all of us feel amazing. Boudoir Photography is not about losing 20 pounds, or plastic surgery or anything other than who you are now. And that in and of itself is amazing. You get to be celebrated simply as you are. And you are not alone if you feel a lack of body or sexual confidence. We all have parts of ourselves that we don't exactly love from our bellies to our ass to the shape of our forehead. There is something about putting ourselves out there in such a complete way and then seeing ourselves reflected back through photography that can absolutely shift how we feel about ourselves. Suddenly seeing ourselves as beautiful or sexy or extraordinary becomes a possibility.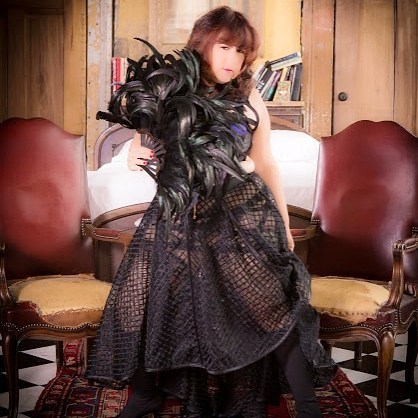 Most of my clients report back to me that they had an extraordinary feeling of aliveness during their photo shoot and the extra body fat or lack of it didn't matter anymore. They felt beautiful in their bodies just as they were. Boudoir Photography teaches us to love ourselves just as we are. No plastic surgery needed. Self hatred takes a holiday. Strike a pose!
Do you like to have fun? Play dress up? Get lost in your imagination? When was the last time you did that? When we play with costumes and photography we invite ourselves to be shape shifters and play in our erotic imagination. We create a ritual space for laughter and give ourselves a space for having a flare for the dramatic.
There can even be comedy and a bit of drama. My experience is that after the first few uncomfortable moments of getting started; most people can't believe how fast the photo shoot went — and just want to play more with images, costumes and poses.
3. Shower Yourself With Healing Attention
Have you had any attention lately? A big part of boosting our self esteem and sexual self confidence is bringing ourselves into situations where the focus is ourselves. Taking the time to choose outfits can build anticipation and arousal. All the parts of a great boudoir shoot from choosing your costumes to make up to posing are great endorphin builders! Getting in front of the camera can be great for mental health! And it all starts with the anticipation of the shoot. You start showering yourself with loving attention as soon as you commit.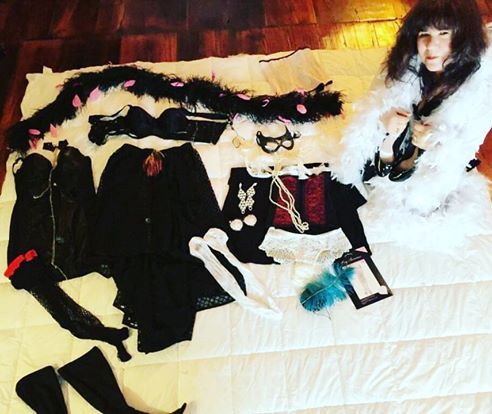 Photo Credit: Neal Wecker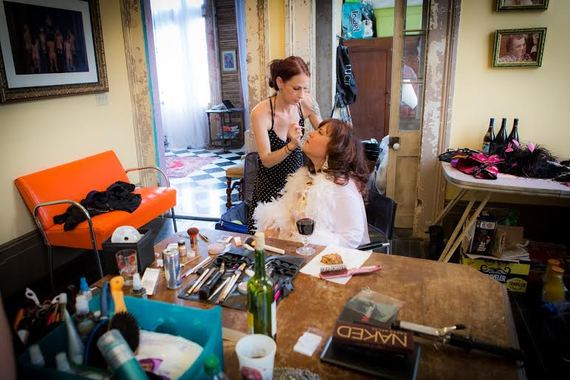 Most people don't have a clue that boudoir photography can be instrumental and a healing tool in waking up and rejuvenating your sex life. Boudoir photography allows you to view yourself in situations that you might never have explored before like playing in ropes, or wearing mask, or even climbing in and out of cages like a wild cat.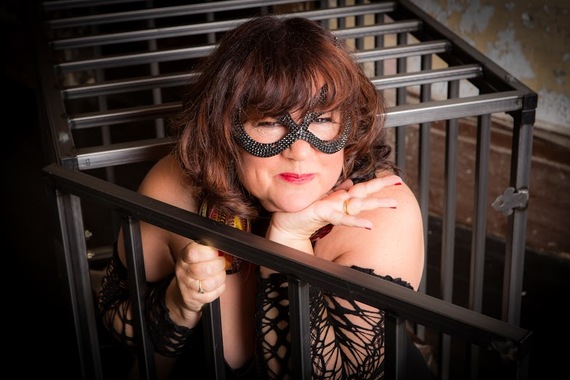 Photo Credit; JonGunnar Gylfason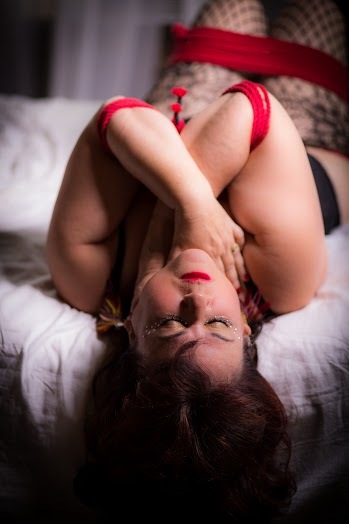 Photo Credit; JonGunnar Gylfason
5. Bring Back The Romance
Couples in every state of development from engagement to marriage to dating may find that doing a couple's boudoir shoot can be incredibly exciting. There is nothing like standing half naked with your beloved in front of a camera to kick things up a notch. You are able to play once again in your erotic imagination with each other and experiment with highly traditional and romantic poses and even explore some more naughty and intimate styles. For couples sharing those intimate moments on camera, it can be downright exciting. Something as simple as looking at each other in front of a camera or touching each others faces can really light up the room and your sex life. There is something magical about bringing the camera into the room that can bring out the tiger and the playful sexiness in all of us. These pictures could be just for the both of you or could be hung in your bedroom as a beautiful reminder of your heart and erotic connection.
6. Re-Discover Your Bad-Ass Self
There is great pleasure to be found in discovering what you can get away with. Taking it out in front of a camera in a safe space is a wonderful way of letting our badass self fly free and wild. Who says you aren't a movie queen? My guess is that you aren't a beginner at being you; you are just a beginner at really letting yourself see you. You have lands inside yourself that you haven't discovered yet. And you won't ever uncover it until you let yourself go there. Boudoir Photography is a great way to love the shit out of yourself. Got a tummy? Show it and love it. Screw the belly haters! Take a good look. Is it really so awful or maybe could it even be kinda sexy? There is a big difference in what we all think we look like; and what we really look like. Have the audacity to believe in your badass sexiness — right now.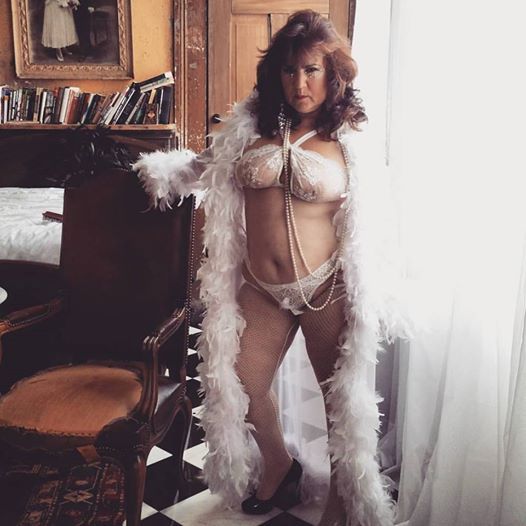 Photo Credit: Elizabeth.
7. Sexy Photos Are a Great Gift for Your Beloved
Giving the gift of yourself to your beloved is an extraordinary way of saying "I love you." I don't know anyone who would not like to receive beautiful photographs taken especially for them from their lover. Don't wait for Valentine's Day. Give them that playful come-get-me smile now. Sexy photographs are a delicious invitation to your lover.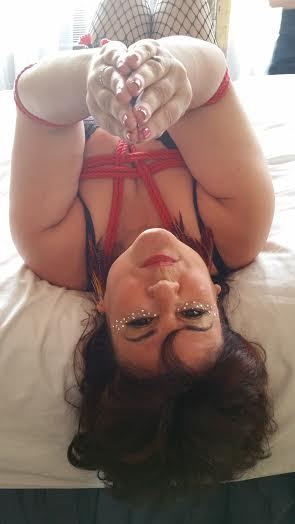 8. Feel Body and Sexuality Come Alive In Sexy Lingerie
One of the most fun and exciting things in boudoir photography has to be the costumes. You can be anything and be seen it it! You get to dress up as a Glamour Girl or Leather Boy or anything your creative mind conjures up. Boudoir photography allows us to get creative with our erotic imagination and give expression to that hidden erotic creature inside of us. Take your time shopping in lingerie stores, and enlisting the help of the staff. Visit "Fetish" stores. Shop online. Try stuff on and take pictures with your camera. Do you like what you see? Is this the you that wants to come out? How does it feel to wear high boots, or leather? How sexy can you feel?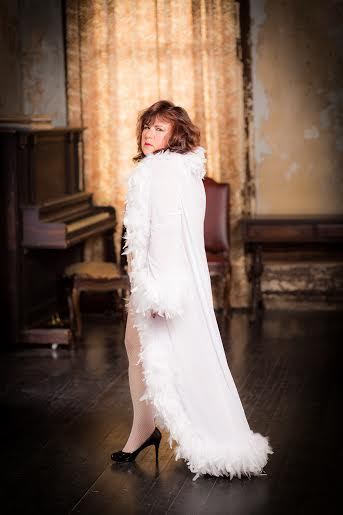 9. An Opportunity to Get Really Body Positive
Most people spend a lot of time hating all the parts of their body. Can you allow your belly to show during the photo shoot? Maybe for one or two shots? Can you sit with the images and see your belly as curvy and sexy? Can you see parts of yourself that are less obviously beautiful that maybe you never noticed before? Look at the curve of your back, your hands, or how about your feet? Boudoir Photography can help you see parts of yourself as beautiful and interesting in a way that never occurred to you before. Watch your self esteem and body positive self grow with each image. You are more than your great hair or beautifully shaped mouth. Take the time to love all of you.
Calling all the single people! Is it time to get back in the dating game? Or just kick up the sexy inside of yourself? Once again boost the sexual self-confidence meter? Than get in front of the camera and turn on the hot beast inside of you. Get rid of the "I don't feel sexy" and fill yourself up with "Who is the hottest ass in town?" You will love the pictures so much that you will want to date yourself and it will empower you to take the next step in your romantic life. I have seen it again and again.
Look, it is hard enough to be a human being these days in this culture of what is pretty. With Boudoir Photography you get the opportunity to create and see your own unique beauty. It's healing. This is an opportunity for you to celebrate who you are in the skin that you are in now. You can do this, and you will not believe how much fun and healing will come from it. Really.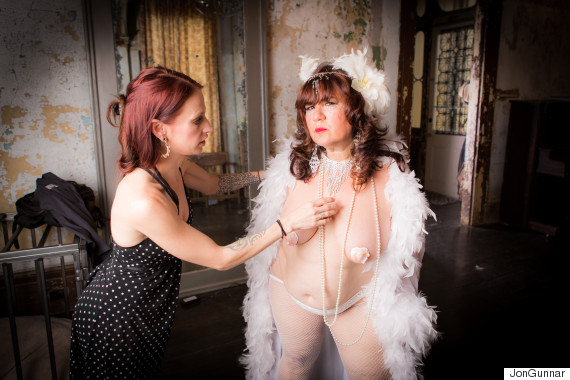 Photo Credit; JonGunnar Gylfason
Please check photo credits. Most of these pictures were taken by JonGunnar Gylfason a photographer based in New Orleans who teaches Boudoir Photography to couples and individuals as well as doing private sessions. Make up credit goes to New Orleans based Melissa Stryker who did a stunning job styling as well as putting on the lashes!
The After50 curvy model was me; Pamela Madsen. If I can do this, so can you!
The Sexy, Sensual Experience Every BA50 Should Have…At Least Once
was last modified:
June 28th, 2016
by