For the shorter ladies who need a little extra height, we have some great sneakers for you that will give you a lift! A sneaker with a little platform is that instantly leg slimming and height boosting solution all of us shorter ladies have been waiting for. Forget wearing those uncomfortable heels to achieve that elongating look when you can do it in the comfort of a fabulous pair of sneaks! Whether going for a walk or styling up a casual chic look for the day, you can trust these sneakers to give you the height, support and style that you need. From cushioning platforms to height boosting wedges, these sneakers have the proper build to give you some confident height without sacrificing your comfort on an everyday basis!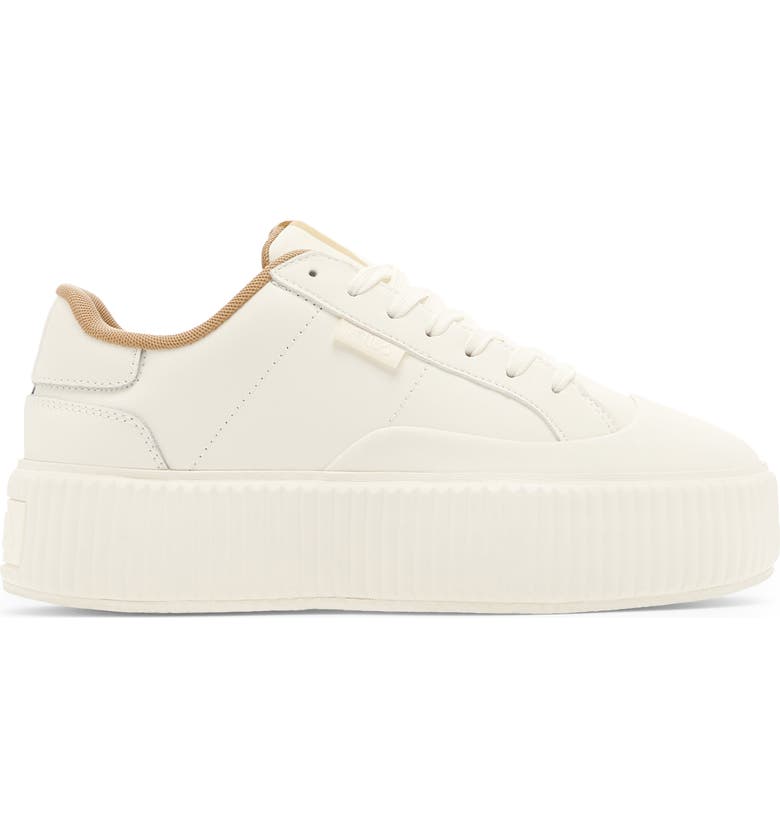 A sleek, minimalist silhouette elevates this sporty leather sneaker that's set on a platform sole and framed by chunky ribbed bumpers.
A hearty platform elevates a lace-up sneaker that's a go-to style for completing casual ensembles.
The classic low-top sneaker is revamped with a platform rubber sole to add a bit of height to your everyday uniform.
Breezy perforations lighten the look of a comfort-minded platform sneaker with an anatomical footbed and BE FREE Energy insole to cushion each step.
A bold bumper sole boosts a street-chic sneaker in a sleek, sporty silhouette.
A hearty platform gives casual style a boost in this low-top sneaker topped and lined with organic cotton.
A chunky sole dials up the sporty attitude of this lace-up sneaker.
These chunky, dad-inspired sneakers with a comfortable jogger sole are so easygoing that you can slip them on and off at a moment's notice.
A lofty platform sole adds a chic twist to a sporty sneaker updated in smooth leather.
A fashion-forward sneaker has airy perforations and a platform sole with a matching stripe detail for a modern twist.
This sporty platform sneaker goes all-in for comfort and sustainability with a soft, quilted lining made from recycled plastic bottles.
Elevate your street-ready style in this sleek platform sneaker that's both sporty and chic.
Contemporary-chic style and everyday comfort merge in this slip-on sneaker mule featuring a soft wool upper and shock-absorbing cork sole.
This breathable sneaker on a chunky platform is outfitted with a one-of-a-kind lacing system that creates a snug fit where you need it most.
Short Legs Elongated With These Rockin Platform Sneakers!
was last modified:
February 24th, 2022
by