Your summer table should make a statement! Especially when it comes to summer gatherings, dinners, celebrations or even just a casual get together with family and friends. It's time to brighten up your boring table and refresh your dinnerware sets with these fabulous and trendy styles from Williams Sonoma! We love the warmth and unique vibe that each of these sets provide and we know you will too! From beautiful patters to rustic textures, there is a set to satisfy everyone's taste at the table. Get your summer hostess on and get excited to set the table for your guests. Everyone will be impressed with these one of a kind sets. Here are 3 beautiful sets to try out from Williams Sonoma! Shop here!
1. Sicily Melamine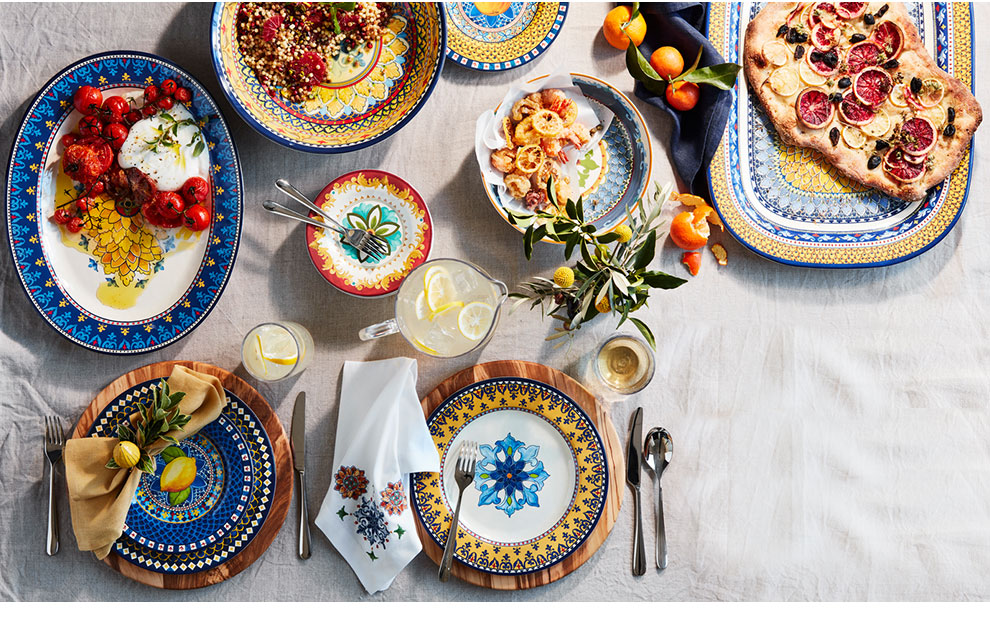 Bring the sunny spirit of Sicily to your gatherings with this outdoor tableware inspired by the island's tradition of majolica ceramics. These colorful plates and platters will brighten your summer table and give it a colorful and lively vibe. We love these sets for outdoor gatherings or indoor gatherings alike. This exclusive collection will give your summer table top a unique and trendy vibe that all your dinner guests will surely admire!
2. French White Porcelain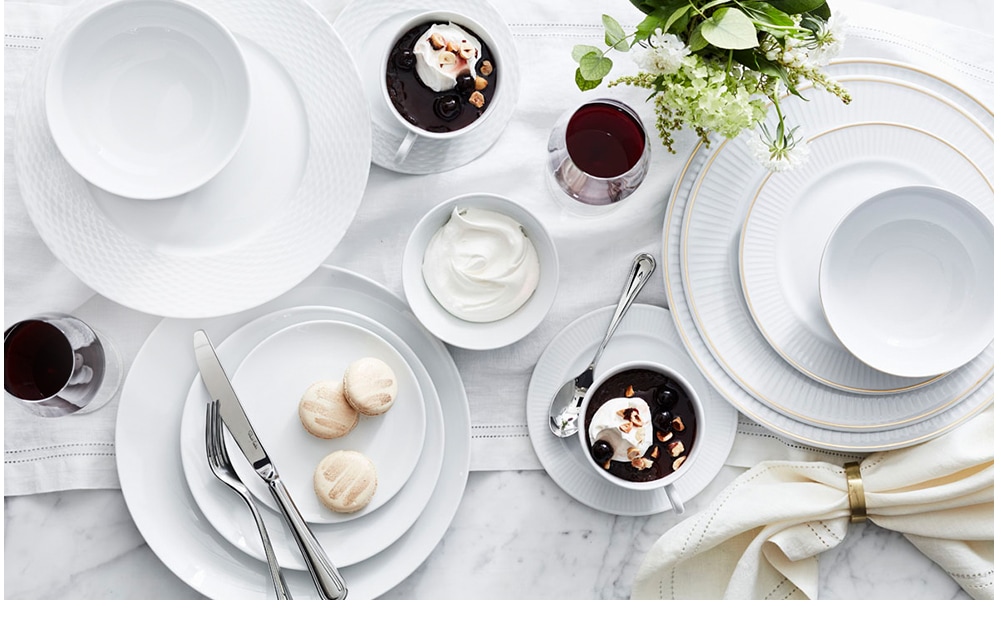 Bring a fresh, refined look to any gathering with the stylish simplicity of French white porcelain. We love the clean all white look for a refreshed summer table. It will feel light, bright and sophisticated for any occasion. The best thing about all white? It will go with any setting whether you're indoors or outdoors. Check out these pieces for a french white porcelain table!
3. Rustic Outdoor Melamine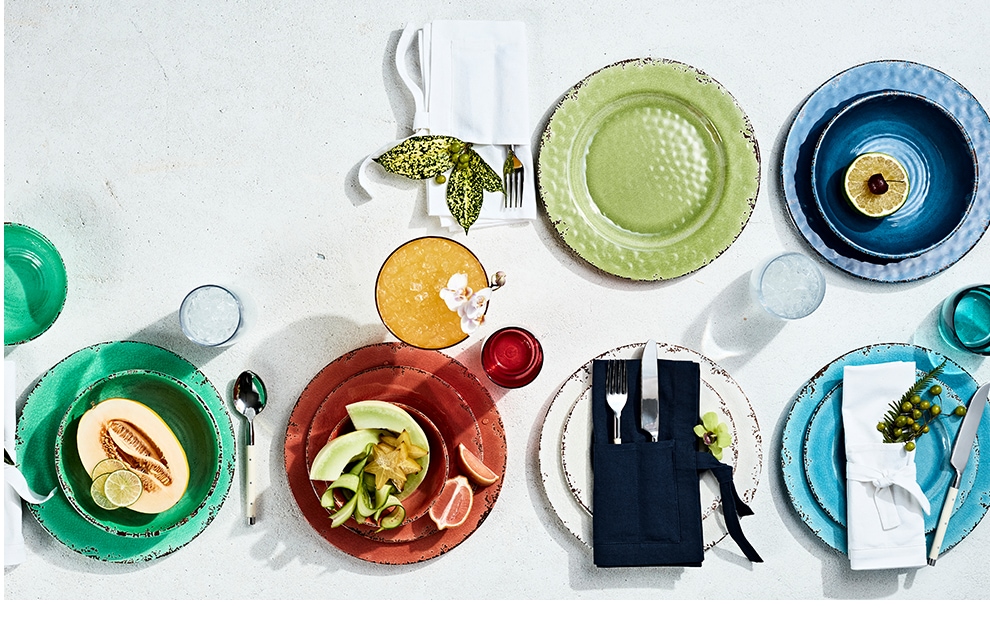 Brighten your table with dinnerware that combines ceramic-inspired beauty with outstanding durability. We love this colorful plate palette to energize your dinner gatherings this summer. From all different kinds of bright and bold hues, you will be excited to set the table for your next family barbecue or special event at home. Even if its just to give your daily dinners a little something extra, this tableware is nothing but fun and trendy for the season!
How To Set Your Summer Table: 3 Trendy Sets from Williams Sonoma
was last modified:
May 25th, 2021
by