Happy New Year BA50s! With a new year comes a new opportunity to start fresh and set some motivating personal goals for the future months. Now that 2020 has finally come to a close and hope for normalcy is (fingers crossed) in the near future, we want to encourage you to keep the faith, motivate and challenge yourselves in the new year. Health has quickly become just about everyone's top priority these days, and we are happy to join in embracing health and fitness motivation for 2021! Whether your New Years resolution is to achieve a cleaner diet, lose 10 pounds, or just get outside and be more active, we are here to help with the most fabulously motivating and fashionable fitness gear to guide you! With reasonably priced yet high quality fitness clothing, we are happy to be a part of helping you achieve your health and fitness goals for the new year. Shop our top picks for the most chic and supportive active wear here!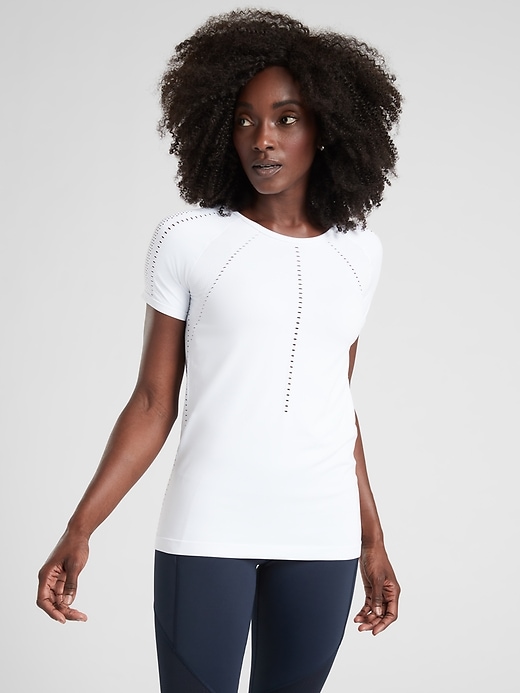 Get motivated for medium or high impact workouts with this fabulous and fashionable seamless fitness top. It's lightweight and unbelievably comfortable with mesh ventilation to keep you cool!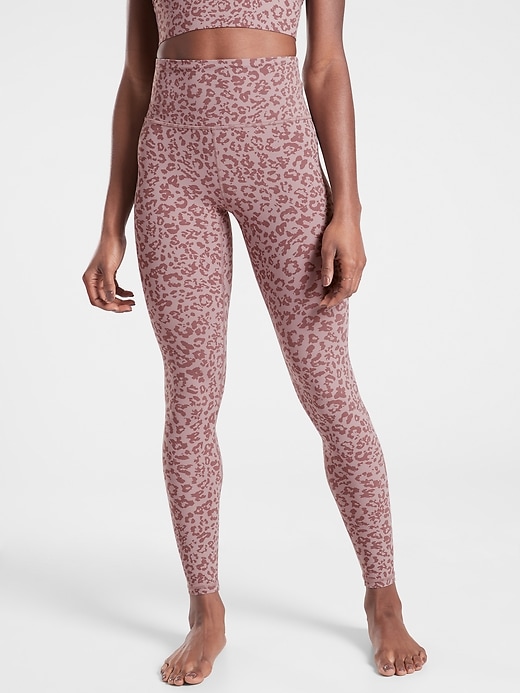 Whether its indoor yoga practice, an at-home pilates video or just life off the mat, these athletic leggings are perfect for motivating your healthy lifestyle in the new year! Not to mention this chic leopard print makes them all the more fun.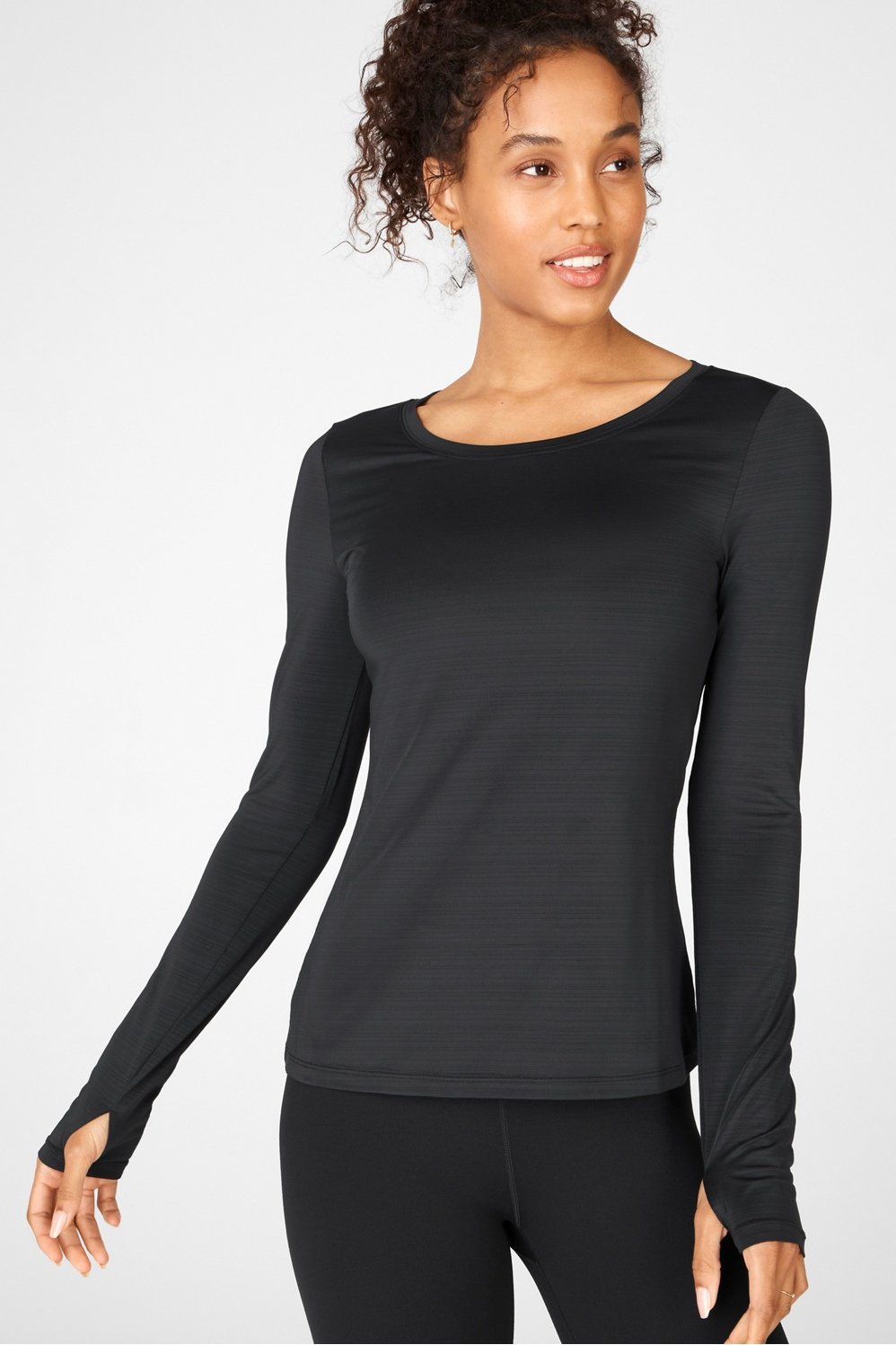 Elevate your basics and alleviate your conscience. Our long-sleeve tee is made from recycled materials—without compromising its incredibly soft feel.
With soft support that feels like a gentle hug, these moonflower black print leggings are great for performance and high endurance workouts. Feel more motivated than ever to show off this trendy print at the gym or just running through the neighborhood.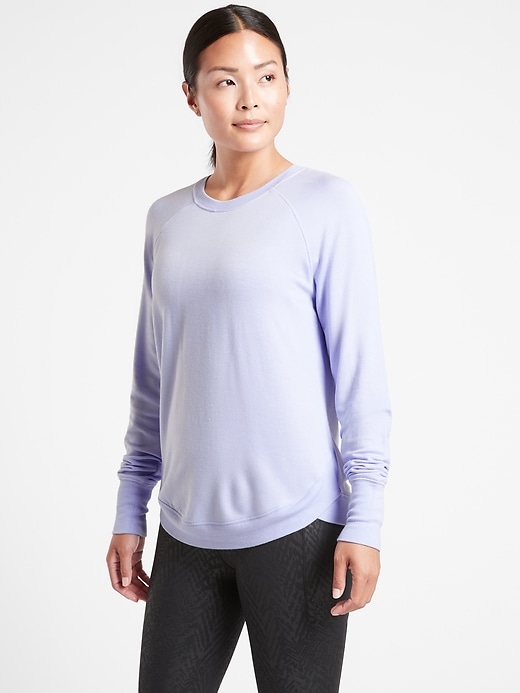 If you're layering up for and outdoor run or hike on the chillier days, don't forget this soft fabric athletic sweatshirt to enhance your performance and keep you warm.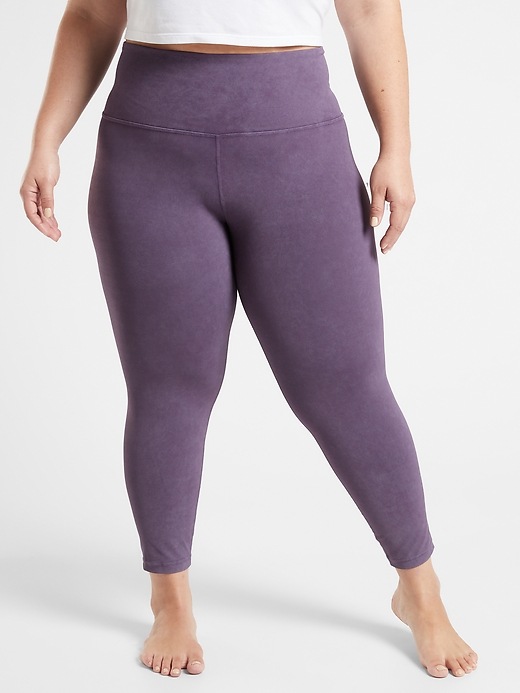 With fabric that is slick and smooth for the utmost support, these leggings are trendy, fun and feature an un-pinchable three layer waist band. These will be perfect in guiding you towards your new years goals.
Engineered with new performance fabric (which is made from recycled materials!), this mock-neck top is packed with features—including stitching details designed to contour your silhouette and covered thumbholes.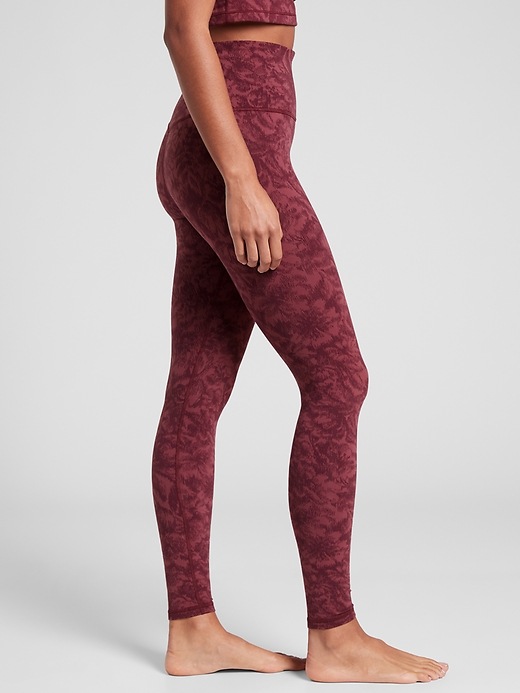 These elation textured tights are cozy with gentle compression yet offer flexibility and movement through any workout. With a vibrant pattern and flattering waistband, you will look and feel your best when working out with these.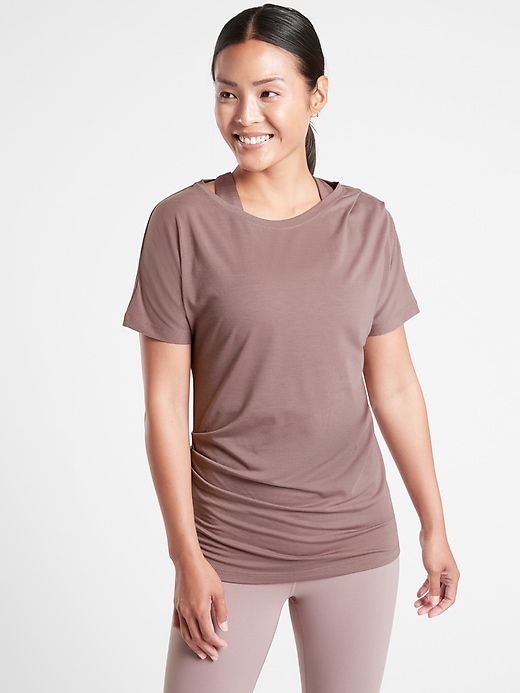 With a flattering and feminine fit, you will feel more ready than ever to get into your fitness routine in this fitness tee. With sided pleating for extra chicness, this stylish athletic top will be your go-to in the new year.
Cut from light-as-air fabric, this legging lets your body bend and breathe without distractions. Plus, it comes in the perfect ankle-baring length. Not to mention the utility feature of the side pockets!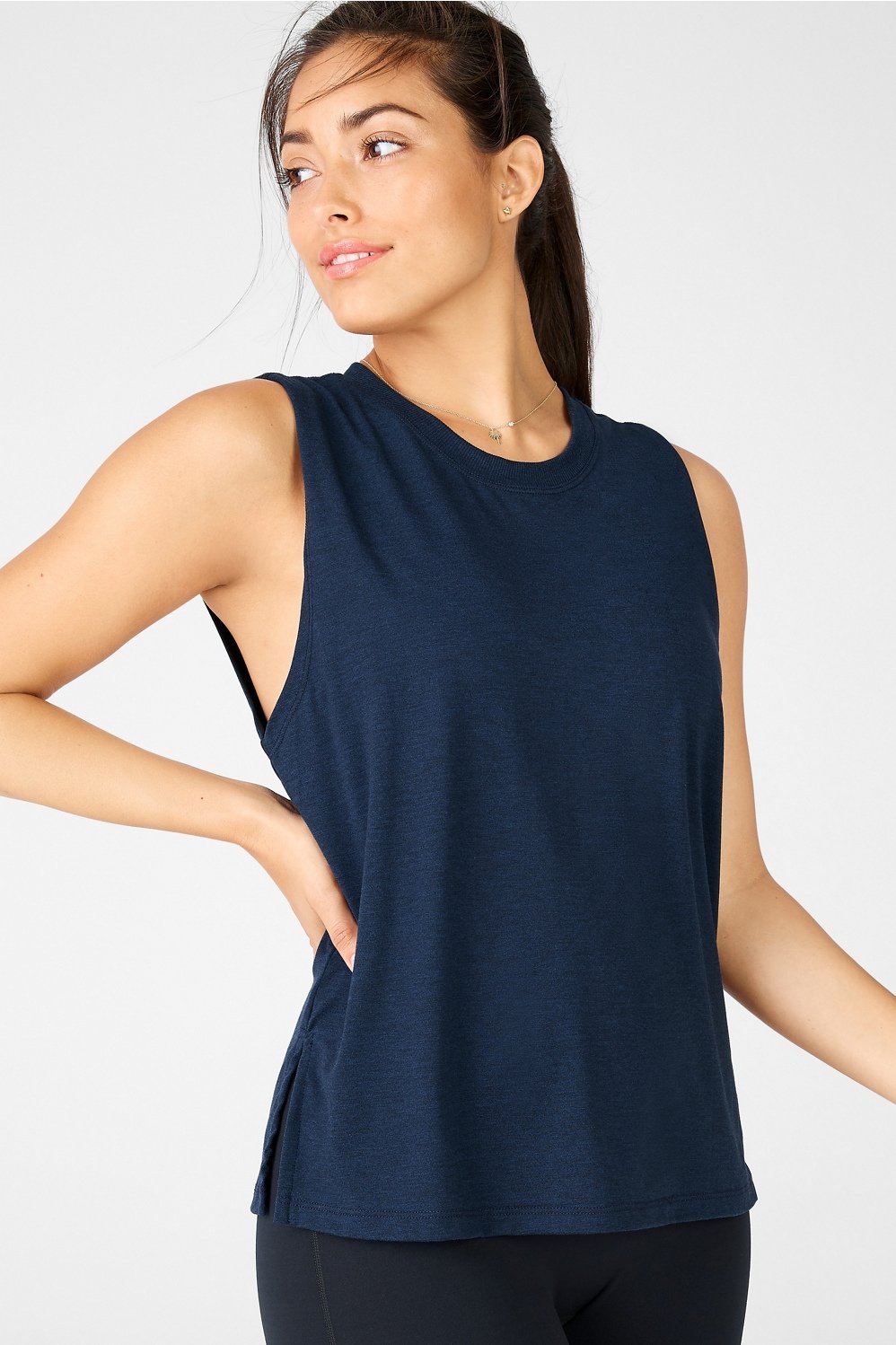 You'll love wearing this ultra-soft heathered tank everywhere you go. Featuring side slits for added mobility and style, this is the essential workout tank for a new and healthier you in 2021!
Be fitness-ready at all times with this legging that lets you hold your phone when you're on the go. It's designed with a slimming high-rise waistband, mesh panels, and performance-ready technology.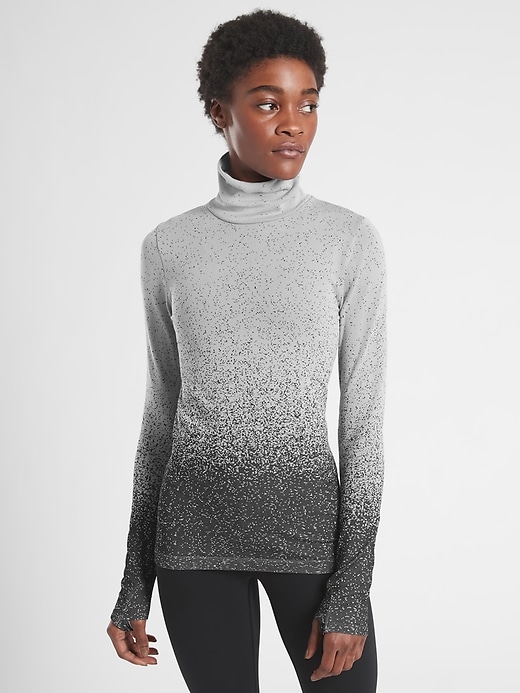 If you're an outdoor lover or plan on getting active outside even in the chillier months of the year, then you'll definitely fall in love with this high performance turtleneck for training in cold weather climates.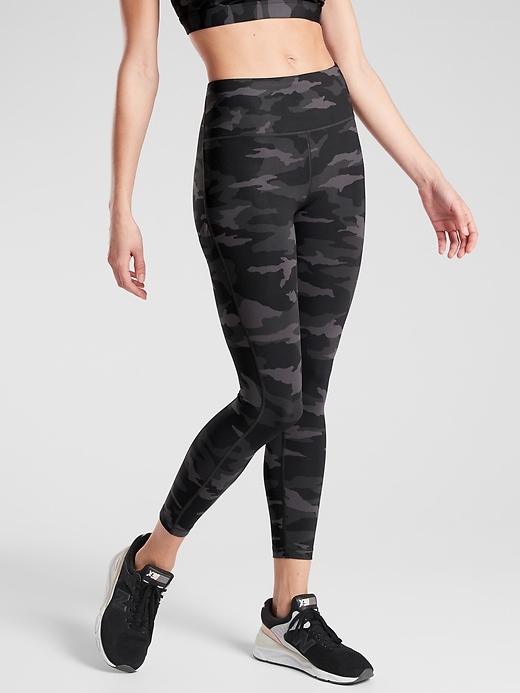 These sleek and fashionable leggings are perfect for any workout whether its indoor or outdoor, high impact or low impact. We love the camouflage print for a fun way to spice up your work out routine.
Fabulous Fitness Gear for Motivating Your New Years Resolutions!
was last modified:
December 30th, 2020
by