There is no more flattering feel and chic style than an effortlessly fashionable summer tunic. We love these long and flowing tops to make you feel like the ultimate beach goddess and to keep that cool breezy feel in the heat. From prints to patterns, button-downs to knits, there are so many easy to style tunics to pair with your favorite pair of jeans or beach pants. These tops will flatter your figure while providing the utmost comfort and confidence during the hottest of months. If you haven't incorporated these into your wardrobe yet, here are the perfectly stylish summer tunics from affordable prices at Soft Surroundings!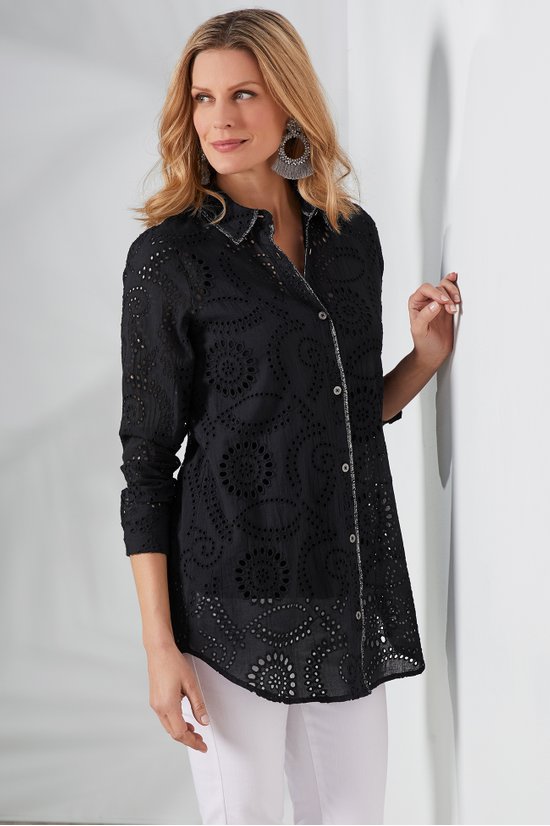 Prepare for an endless summer with this eyelet woven crochet button down tunic that is easy, breezy and so stylish for summer! Throw it over practically anything for a trendsetting beach goddess look!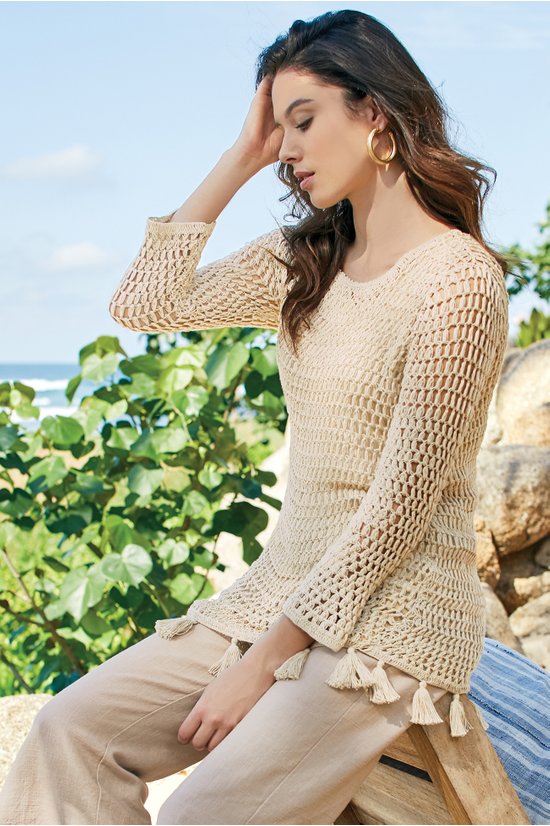 Soft and sweet, this tan tunic is great for any summer night occasion. Paired with a casual pant, this top is chic and sexy yet super casual!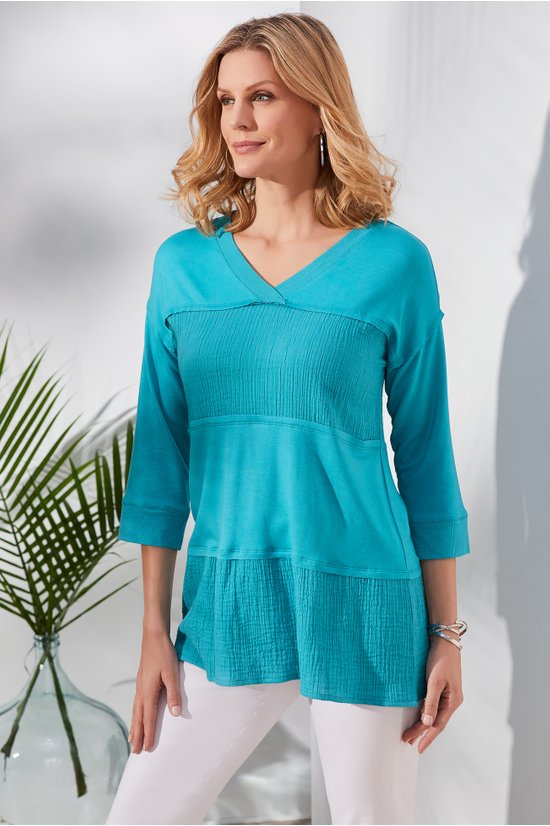 Throw it on over a bathing suit at the beach, or dress it up with a chic white pant and summer wedges for an amazing look! This tunic is so versatile, comfortable and can be dressed up or down to your liking!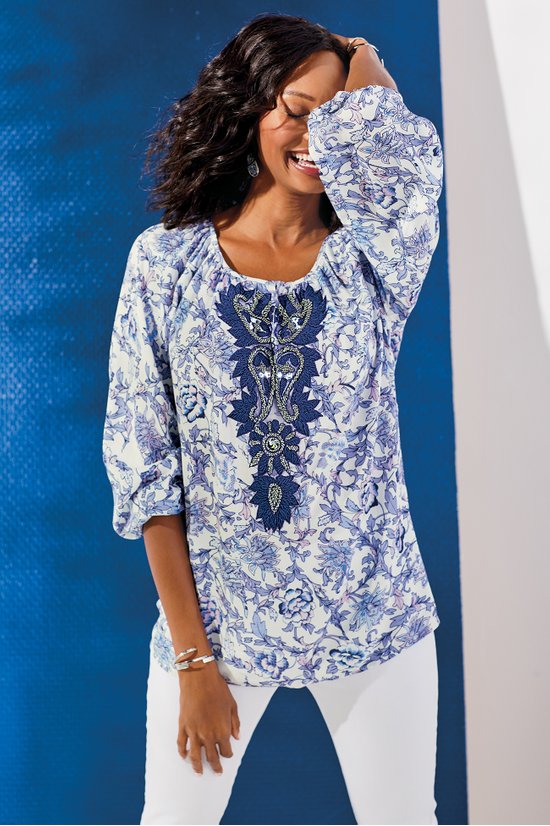 With a popping print and chic bohemian vibe, this tunic is easy going yet serves an amazingly fashion forward look. Pair it with white pants and a hot wedge to really take the look up a notch this summer!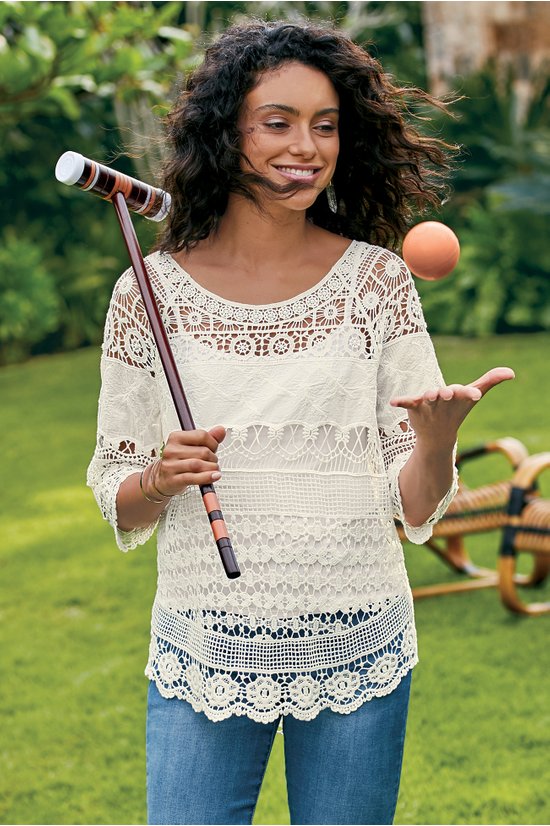 When hitting that family summer barbecue, playing lawn games with the kids, and having cocktails with the grown ups after, you'll want a chic and flattering top that allows easy movement yet still gives you a great summer look!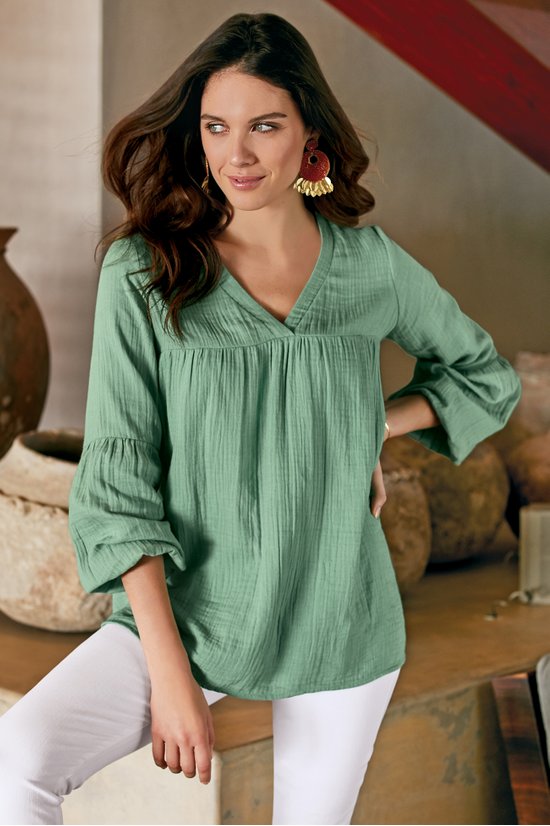 With a delicate look and a breezy fit, this the perfect tunic for hitting the beach at night for cocktails or your go-to outdoor restaurant! It's subtle, sweet and super feminine!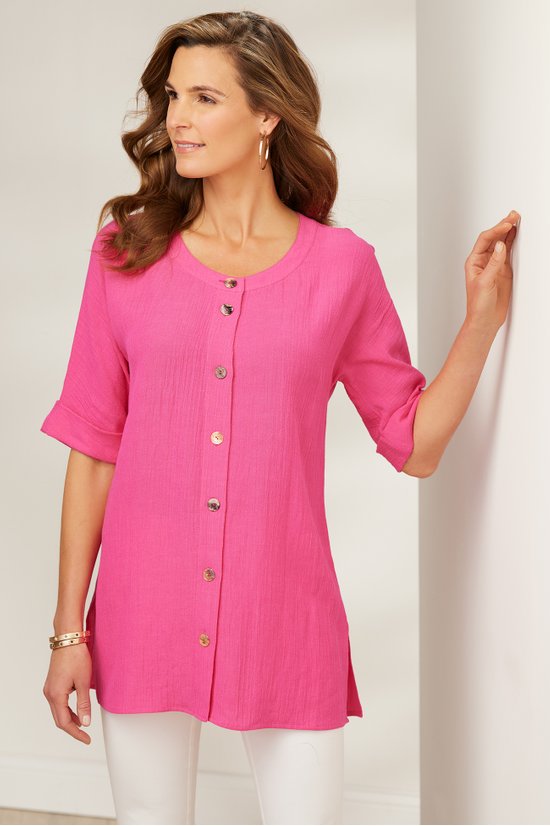 This open front button down tunic is the ultimate summer essential. An easy and adorable add on layer makes the top effortless and gives your outfit a little something extra! It's so trendy and ready to catch that summer breeze!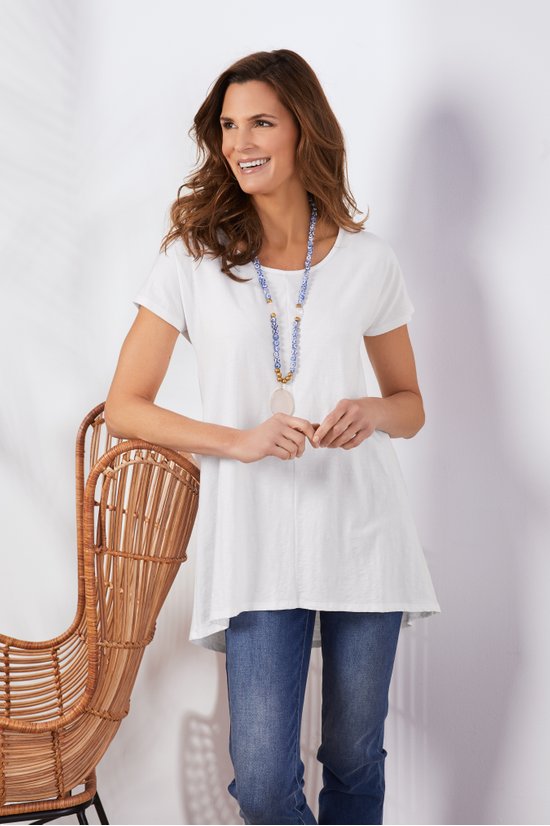 This free-spirited essential tunic is perfect for cozy days in or social nights out! It can easily go both ways and looks great either way. This tunic is a forever flattering summer wardrobe must have.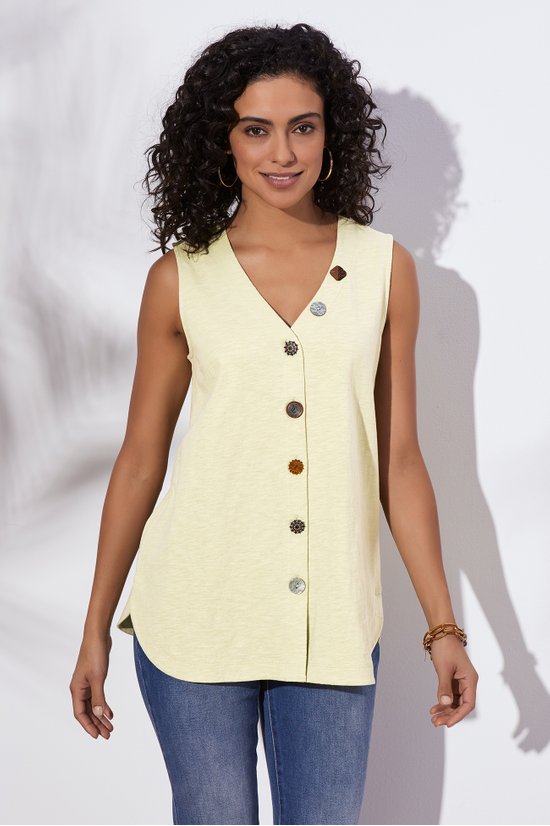 Sophisticated with a youthful touch, this tunic is a breath of fresh air to your summer wardrobe. It has a feminine and flirty feel while still offering a put together look!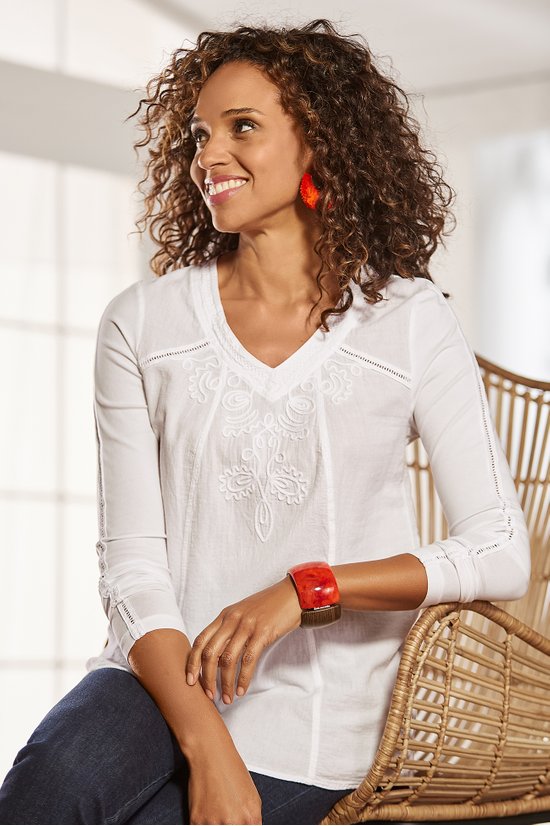 Light as air and with a fashionable detail, this loose long sleeve is perfect for any summer social setting. Not to mention its light and bright hue will compliment any summer tan with a glow!
10 Cover Your Tummy Summer Tops and Tunics
was last modified:
July 16th, 2020
by